RELIABLE, ROBUST AND HYGIENIC:
STAINLESS STEEL IN MACHINERY AND EQUIPMENT FOR FOOD, PHARMA, MEDICAL AND CHEMICAL INDUSTRIES
Everything that counts in corrosion-resistant and hygienic mechanical engineering!
We are your long-term supply partner for stainless steel in mechanical engineering!
For general and special mechanical engineering and plant construction, we are happy to be your reliable stainless steel supply partner. In doing so, we focus above all on long-term partnerships. This is also appreciated by our customers. When it comes to corrosion-sensitive environments or hygienic design, we know our stuff. Our customers come from the mechanical engineering and automotive sectors, the food industry and medical technology, as well as the oil, offshore, environmental and shipbuilding industries.
Thus, we have the resistant and corrosion-resistant stainless steel grades and alloys in stock for you for particularly stressed areas in general mechanical engineering.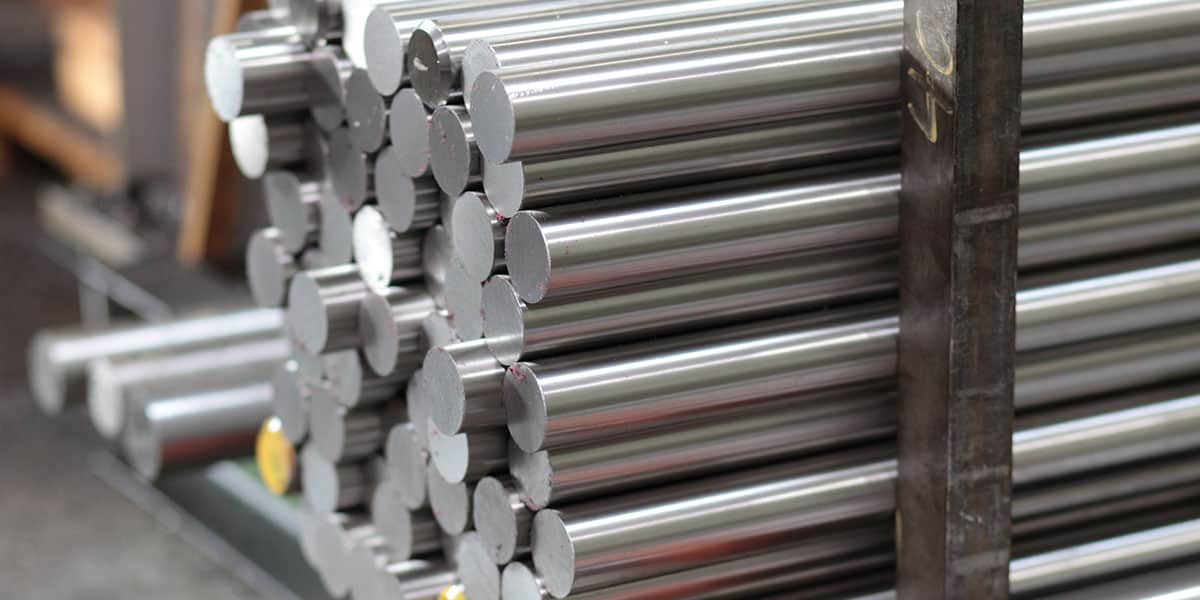 Stainless steel grades for highly demanding applications
In the special machinery and plant engineering sector, you will find the right robust and high-quality stainless steel grades and alloys for the pharmaceutical, medical and food industries as well as for chemical and process engineering. In the food sector, for example, these include the austenitic stainless steel grades 1.4301 and 1.4404, but also the hardenable stainless steels such as 1.4112, 1.4057, 1.4122 are used here. In measuring and weighing technology, the grade 1.4542 – 17-4 PH is increasingly used in load cells.
When it comes to health, we support the pharmaceutical sector with stainless steel grades and alloys for hygienic design. These include, for example, the materials 1.4301, 1.4305, 1.4571, 1.4404, 1.4435 or 1.4539. We are also happy to saw from forged ingots for you here.
Or think of the beverage industry with its bottling plants. Here, it is important to ensure the highest performance of the equipment while avoiding contamination of the foodstuffs. This can only be achieved with corrosion-resistant stainless steel. It can also withstand the necessary frequent and intensive cleaning cycles with aggressive media.
STAINLESS STEEL GRADES FOR HIGHLY DEMANDING APPLICATIONS
At STAINLESS FRÜCHTL, we not only offer you a wide range of stainless steel grades and alloys, we can also supply them safely and reliably. For example, we maintain an extensive stock of grades that are readily available. In addition, we take special measures to ensure our ability to deliver. On the one hand, we have mostly long-standing and close relationships with our supply partners, often with fixed contracts. This means that we can also offer our customers supply contracts for half a year, a whole year or several years. In addition, we are also happy to place a batch of the steels to be supplied for you in our own warehouse or in a consignment warehouse that you can settle according to withdrawal notifications. By the way, this has also led to the fact that we have been certified according to the medical standard DIN EN ISO 13485 since 2021.
MECHANICAL AND PLANT ENGINEERING ARE THE ROYAL DISCIPLINE OF THE ART OF ENGINEERING
Mechanical and plant engineering is the supreme discipline of high manufacturing art. In addition to high functionality, successful machines and plants are characterized by reliable and long-lasting use. Our stainless steel ensures high load-bearing capacity in many areas and helps to ensure that devices, aggregates, machines and systems are durable and reliable in use.
In the special areas of the pharmaceutical, medical and food industries, as well as in chemical and process technology, our stainless steel grades are often exposed to the highest mechanical loads. In addition, there is usually the requirement for high resistance and high toughness. Special hygiene requirements or acid resistance increase the demands on stainless steel from STAINLESS FRÜCHTL.
CONSULTING EXPERTISE THROUGH MANY YEARS OF EXPERIENCE
With our vast experience gained over many years, we at STAINLESS FRÜCHTL in Esslingen have built up incredible consulting expertise that we are happy to put to work for your goals. So come to STAINLESS FRÜCHTL as early as possible so that we can talk about the possibilities offered by our diverse stainless steel expertise.
Because:
There is no substitute for STAINLESS FRÜCHTL's experience and reliability.
In addition:
Find us in the middle of the high-tech state of Baden-Württemberg – the Länd.
Beyond mechanical engineering we supply you with stainless steel and titanium grades of these material numbers