SPECIAL STAINLESS FRÜCHTL STAINLESS STEEL BLANKS 1.4112 FROM FORGED BLOCK
Stainless steel 1.4112: Stainless steel sharpened
Our stainless steel grades from forged block will convince you!
Stainless steel blanks from forged blocks are the favorites in mechanical engineering, the food industry and medical technology. Extremely hard and cut to size by STAINLESS FRÜCHTL, you can get ready-made square blocks up to dimensions of 600 x 400 x 1,200 millimeters. Because we keep this in stock, you can count on our fast and reliable deliveries.
Homogeneously forged and in high density, we supply you with dimensionally accurate blanks in the hardenable grades 1.4021, 1.4028, 1.4057, 1.4112, 1.4125, 1.4542 or in the austenitic grades 1.4301, 1.4305, 1.4571 and 1.4404 for your responsible further processing. Our dimensionally accurate sawn blanks maintain tolerances of plus minus 3 millimeters.
Because we customize the blocks according to your requirements, you not only save machining and process times, but also the rapidly wearing tools that are necessary for reliable and dimensionally accurate processing.
Particularly in the mechanical engineering, food industry and medical technology sectors, our customers rely on grade 1.4112 material, which they predominantly machine cold. Because this grade 1.4112 chromium steel is extremely wear-resistant and corrosion-resistant, this stainless steel is particularly suitable for wear parts.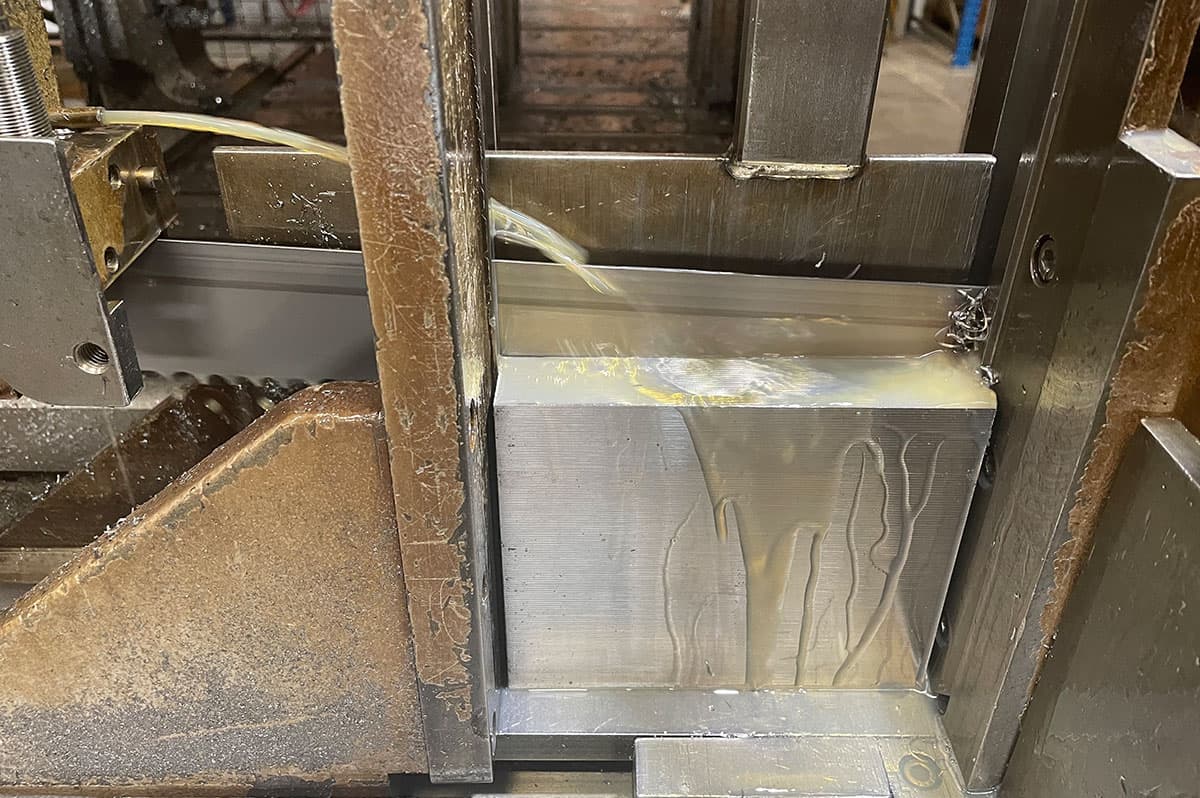 Stainless steel with the material number 1.4112 is just as popular with manufacturers of high-quality knives and cutting tools, which have to be tough and hard to cut. This toughness and cutting hardness makes the corrosion-resistant alloy 1.4112 highly interesting for medical technology. Our customers machine, for example, surgical instruments and detergent-safe cutlery as well as professional knives, knife blades or knife discs from the fabricated blanks supplied by STAINLESS FRÜCHTL from forged blocks.
Our stainless steel blanks from forged block are very popular.
Because:
We make your work easier and you increase your productivity.
In addition:
Produce with it the very best quality products, for which they appreciate your customers.